•
3 Mar 2009, 14:23
•
News
One month ago the
ClanBase NationsCup XII
began. Following these four weeks of intense matches full of action, we're now down to the all important battle for the playoffs, the candidates – the likes of
Germany and
Belgium. But there's still everything to play for!
The Group Stage offered us many surprises, like
Czech Republic having a streak of 4 wins in a row and thereby currently leading Group B. Or
Spain, currently 2nd place in Group A having only lost against the tournament favourites
Poland.
Regrettably, we've also had some disappointing teams this Season in the same way we have surprises. Having yet to win any map,
Austria and
Hungary will have to battle hard to avoid the so called
'Wodden Spoon Award'
. Being the overall most outsiding team
Romania is fulfilling the list.
Group Overview
Bearing in mind, the first place of each group ensures a sure spot in the Quarterfinals, there are some very interesting matches upcoming. Some examples:
France
and
Netherlands
will fight each other for the last playoff place in Group B. Both teams have exactly the same stats so far and so will be battling it out in their own final for the Group Stage. Will
Netherlands finally pull up their boots, get down and dirty and prove to everyone that they are real title contenders? Or is it
France who will secure the last playoff spot of Group B? Answer:
Sunday, 8th March 22:00h CET
!
Expected Lineups: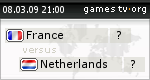 Netherlands
perfo

M1lk

teKoa

Lightning

overboost

joop
France
emorej

frA

DrTank

Karibuu

Straf

maxuh
Also in Group B is this tectonic match. The fight for Pole position,
Czech Republic
versus
Finland
. The presumed favourite for this group is surprisingly only sitting in 2nd place at the moment. The Fins need a win to secure the first place, and the all important Quartefinal spot. But
Czech Republic have already showcased their ability. Underrating this team would suffer an indignity on past Finnish greats and a probable upset. Tune in on
Monday, 9th March 22:00h CET
to catch this event.
Expected Lineups: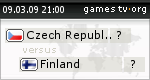 Czech Republic
Loo

butch

marv

denton

cpu

nindrt
Finland
Matias

Iron

Squall

olBaa

Xpaz

Lepari
Croatia
is facing
Israel
in group D.
Israel need the win to maintain their chances of sneaking into third place, due to two losses and only one win so far in the competition.
Croatia - having one wildcarded match - is in a good position, even though they suffered a loss against the Germans. This the final showdown for
Israel could quickly turn sour and open the road for
Croatia. Let's find out this
Monday, 9th March 20:30h CET
.
Expected Lineups: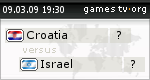 Croatia
gmx

calisto

komar

suVi

frozz

danL
Israel
destiny

RanJe

pliss

Zer4tuL

elfa

wAffle
Group A ......... almost clear you would say. Is it? Don't be so sure! The group now depends on
Sweden
against
Spain
. Both teams will fight for the 2nd place in their group to earn an
'easier'
opponent in the playoffs. Even if it's only on paper, it can be advantageous facing a third placed team first. So both teams will be motivated to win this clash. In the end it will be? Yes,
Sunday, 8th Match 21:00h CET
we have the answer we need.
Expected Lineups: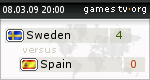 Spain
Neom

Reflex

Zion

Wezor

trazo

Z1P
Sweden
tornis

slajdan

newbje

jonas aka kILLERFUCKLOL

sAvage

uniX