•
22 May 2012, 18:13
•
News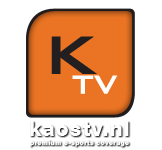 Good Evening Ladies and Gents and welcome to the
First Round
of the
Fasthosts Power Tournament
, tonight at
9GMT/10CET
for 1st place £2,750, 2nd £1,500, 3rd £750.
As we do love bringing you the best of Call of Duty 4 action, i thought we could jump straight into the action tonight with
eSuba
battling
AVENUE
.
This game will be in a BO3 format with the action kicking off on mp_crash so get the M&M's,popcorn and even those cool Slushy drinks ready. As i hear on the grape vine that Avenue already had a rather close run in with some rather rattled Western Wolves over that the CGi ending in a draw, so i can tell you this one is going to be a must see.
Streamer
: Lee
Casters
: Pansy & Nreo
VoDs
First Map -
http://www.youtube.com/watch?v=ypx4LotDvS0
Second Map -
http://www.youtube.com/watch?v=U2Lky2DPN-k
Third Map -
http://www.youtube.com/watch?v=Xp40rKzNgFU
Line-ups
eSuba
trunk
SexAxZ
MISAK
finte
trume
vs
AVENUE
johie
yoyooo
dARKYzU
stRove
ZIEZORR
Related Links
-
http://www.gameshadowbattles.com/tournaments/cod4-challenge
http://www.twitch.tv/kaostv3
http://www.own3d.tv/live/36652/KaosTV_COD4
https://twitter.com/#!/TheyCallMePansy