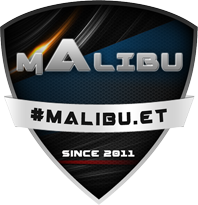 mAlibu
Since i couldnt find a 6on6 LAN team yet, i'll be trying to create a team my self.
Line-up:
kApot
(So far its only me)
About you:
Be Able to play the LAN seeding tournament & 6on6 ODC's.

You have to know me or played with me before.

There are alot of classes needed: So feel free to message me with your class.

Make sure you can play before you message me.
LAN information:
Date: Saturday 20th May & Sunday 21th May.

Entry 6on6: €65 each person

The ET LAN will be held in Take TV Venue. Located in: Krefeld, Germany.
If you have any questions or if you are interested feel free to PM me here !
I'm still interested to join a 6on6 LAN team, so if you are in need of a 6th feel free to message me (:
Regards
kApot