Clanbase 6on6 sw ladder
Haiming for the top
unbeaten in the 3on3 ladder (CG)
Wolfenstein: Enemy Territory is a free and open source multiplayer first-person shooter video game set during World War II. It was originally planned to be released as a commercial expansion pack to Return to Castle Wolfenstein and later as a standalone game.However, due to problems with the single-player aspect, the multiplayer portion was released on 29 May 2003 as a freeware standalone game. In January 2004, the source code for the game logic (not the game engine) was released to the benefit of its modding community.
http://www.gamestv.org/team/9039-supski/
6o6 team (Summercup15)
Tites
fumble
darkrider
jam
ScarZy
garin
IceQ
Ultimate 3o3 team v3 (Summercup15)

Tites

fumble

IceQ

darkrider



Ultimate 3o3 team v2



owzo

fumble

Tites

IceQ



Ultimate 3o3 team v1



owzo

fumble

Artstar



HONORARY MEMBERS



IcEcrusT

owzo

Artstar

Clarkee

Piegie

koop

Elviss

ant1y

tamjee

Nyke

darkrider

ShiSha

Jinosta

miXer

faks

keithms


supski'ing crossfire

Chairman: Tites
founders: IcEcrusT,fumble and IceQ
CEO: rito
Head of Marketing: fumble
Design team: miXer
Chief whip: Potty
Chief of communications: Goku
Chief of cleaners: Owzo
Human resources: Pending
Catering manager: Jinosta
Resident Rent boy: garin
Assistant to rent boy: Hste
Security: darkrider
Bench presser (strongest employee): Nyke
pizzaman: razz
kebabman: RazZah
Valued members: Everyone else
Chief Strategist: eujen
Network engineer: Trickjay
Logo designer: IceQ
Moviemaker: Piegie
Driver: Darkrider
Chief Accountant: Ekto
Camera man: jam



shoutout to Icecrust

Massive shoutout to Razzah and IceQ for making the banner and logo! <3







Kings of Et_Ice


pm fumble for invite!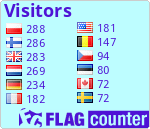 Description
We hang out in Tites' garage
Contact information
www.reddit.com/r/supski #Supski.et Send letters to po box Tites garage