•
31 Mar 2018, 20:40
•
Journals
Good evening
Crossies!
It is the Easter weekend and therefore it is time for some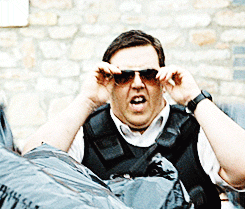 .
(
potty-approved journal "Gay.")
Let's do a quick recap, shall we?
In the past weeks people got nostalgic and throwback after throwback hit the crossfire journal section.
RazZah asked for some old Lan pictures and you guys did not disappoint. Let's hope more memories can be made at the upcoming
Return to Krefeld Battleground
.
What else?
toxicccc asked for some
random ET games
but let's be honest: the public servers have never been this empty, matches barely happen anymore (although it seems like the US guys are still going strong), ET seems to be in hibernation mode. But as we all know: ET WILL NEVER DIE!!! (which is why I bought Overwatch 2 days ago...)
Alright, now let's turn to our usual questionnaire:
What are you guys up to today?
Plans for the long Easter weekend?
Anything worth mentioning happened to you over the past weeks?
Let's do two new random ones:
Your favorite game besides ET?
CULAN after all the commotion, yay or nay?
Crossies, it's your turn!
Oh and don't forget the daily trivia (YES, we are still doing this..)!
Today's Topic (Friday): Science & Technology 3 : Difficult
http://www.funtrivia.com/tournament/Crossfire-Challenge-92402.html
Shoutouts to:
#bd.com,
schnee <3,
Duality,
nicon,
niSmO,
#follow.et, all the glorious
HPC supporters and the
Normal People
and of course
you, you beautiful shithead!
<3
Some music for you guys!
Some more music for you guys!
Cheerio!
AND IF THOMM IS CREATING A JOURNAL SIMILAR TO MINE RIGHT NOW: NO THOMM, NO! YOU'RE TOO LATE AND WHAT EVER YOU DO, IT'S
-> just keeping because of reasons <3