•
20 Feb 2019, 14:17
•
Journals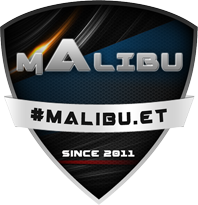 mAlibu
Ladies and Gentlemans! It's finally time to announce the 2019
mAlibu
3on3 LAN Line-up. Let's start!
This young god played for some 'decent' teams over the years, but never really had the chance to proof him self on a big stage with a GOOD team. He played on the last 3 LANs & the most people remembers him as The B2K LAN Destroyer. Let me introduce you to best (c)aptain ever:
KAPOT
This man won back to back 3on3 LAN, he won the last 6on6 LAN with
Elysium
. A dutch legend, one of the greatest from ET. Let me introduce you to:
iNsAne
The last man but definitely not the least is struggling to get LAN victories with the
Yermanz
, He has alot of experience, one of the best aimers in the game & the most ETPlayers also calls him unhit, because of his GREAT movement! ;) Please let me introduce you to the last player of our 3on3 Line-up:
Bl4d3
mAlibu
3on3:
kApot ,
iNsAne &
Bl4d3
cu @ LAN!
Kind Regards!
mAlibu