•
22 May 2019, 20:33
•
Journals
WELCOME TO THE OFFICIAL LAN JOURNAL SPONSORED BY #FOLLOW.ET.
I would just like to professionally thank
potty for his extremely offensive journal where he doubted my Chief of Communications role. Imagine going to a LAN where you meet on and get on with someone, and then to fall out with them afterwards
when he questions your professionalism....
Anyway, onto the professional LAN journal.

So firstly, thanks very much to all the people we met along the way - obviously we came to the LAN as a bit of fun, and it was truly wonderful to have people accept that and not treat us too seriously. It genuinely was wicked to see all you mugs get behind a clownshow like ours. I personally had a fantastic time fucking around on the casting couch, drinking A LOT and meeting all of you nerds and had a whale of a time - if there is another LAN, we will be there.

Let's be honest here; As soon as we entered the scene, we professionally dominated it.


Fortunately, we have some very professional camerawork that has helped us document our domination of the ET scene, so lass uns fucking gehen.

So a few of the men arrived earlier (
Potty,
PaRzi,
Francis etc) but I'm writing this journal under immense fucking pressure and I don't have the time nor the will to chronicle their journies. If they wanna say it, they can do it in the comments. Therefore, this professional journal will start on...

FRIDAY NIGHT

THE TEAM CAME TOGETHER. (L2R:
Nico aka Rayzed,
Francis aka Francis,
Joe aka niSmO,
Potty aka Potty,
Carla aka PaRzi,
Rick aka Enigma,
Pete aka Woony (you have to imagine the last two)


We thought that, on Friday night, we deserved some professional relaxation time after our months of studying CP attack phases, so we got some professional Becks in for a wery reasonable price and some not-so-professional shots in. It turns out, however, that shots are more professional than you think once you have had a couple. Would recommend.



We ended up having a professional drink and an early night (3am? 4am? confirm pls) to prepare for our victories the next day.


(god Nico is fucking sexy.)


SATURDAY MORNING


So it turns out
Potty snores. Sounded like this but louder, could hear it through the whole fucking apartment:


This meant that, althouygh we had mentally and physically had the preparations in place to win the LAN,
Woony was the only professional sleeper as he had earplugs. On Saturday morning, we felt reasonably dishevelled but still professional, and left for the LAN centre.

Again, after practising for the previous 5 years for this moment we felt sexy, professional and well prepared, so we took on a spot of professional motocycle racing.

(
Nico won,
Potty made the bike go slower)

We also took some pictures with professional supporters of our cause (sponsored by
seareal)



Did some casting


(L2R:
pds,
Woony,
niSmO and
Enigmaaaaa)



THEN, IT WAS THE MOMENT THE WHOLE OF KREFELD (AND THE WORLD) HAD BEEN WAITING FOR...
Time for #follow.et's first professional game on LAN.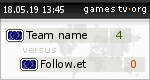 Close game tbh - they were lucky to come away with anything, never mind a win.

Key moments:
Our professional defence:
https://www.twitch.tv/merl1nator/clip/CuriousDeterminedGaurCharlieBitMe
Francis showing what we are all about:
https://www.twitch.tv/merl1nator/clip/PreciousDeadFiddleheadsStrawBeary
Game 2, against those big massive nerdy
Germans.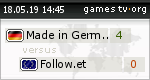 Never been shat on from so high in my life.

We came away from the games with our heads held high, ready to cunt some nerds in the evening's professional upperbracket special
consolation tournament. We decided to relax, have a few bears and prepare ourselves for the professional games later on.


WE WENT TO GET A BURGER.
LATER ON...

We decided to relax, have a few bears and prepare ourselves for the professional games later on by doing some casting! (If you watch from the start, you can see some professional

HYPE

on the cameras)
https://www.twitch.tv/videos/426505590?t=06h28m42s


PROFESSIONAL CONSOLATION TOURNAMENT


I feel that these were the games where we represented ourselves most professionally, cunting nerds throughout.


GAME 1 - ET<3

First we played big nerds
ET<3, who have been playing ET forever.


Managed to get them good and mad before forfeiting the victory to them - wery professional.

next,

GAME 2 - 6AM

So I have something that needs saying before we commence to talk about this game:
fantasyy is a fucking nerd. That is all.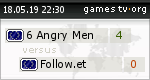 I guess you can see from these professional quotes that we had the enemy

nice and scared.

Another professional victory from #follow.et. Also, knifed
Nickje (CAN SOMEONE TELL ME THEY HAVE THE REPLAY OF ME KNIFEKILLING ON LAN, PLEASE)



And so, after coming in clear favourites, we overperformed to leave the LAN as top 11 finishers.
SUNDAY MORNING

Unfortunately, as Sunday dawned, so did
brexit, and so our team had to come terms with being professionally split up. And that, is where my story ends for the weekend. Had a professional time, we represented ourselves with utmost professionalism throughout, and came top11.
WE CAME AS PROFESSIONALS. WE LEFT AS WINNERS. CU LAN
Carla typed a professional piece summarising life after I left:


It was a pleasure to see you all.