•
29 Jan 2009, 15:14
•
News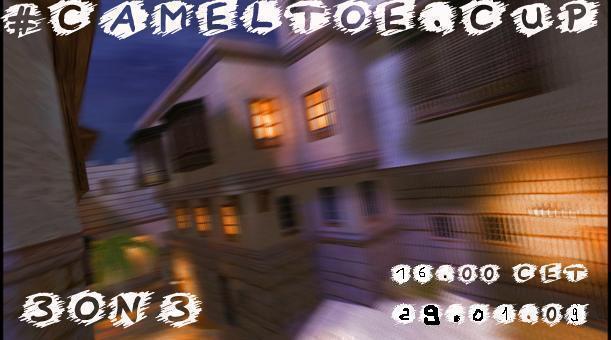 When:
Date: 29.01.09
Format: 3v3
Start: 20:00 CET
Sign up:open
Teams: 16
Rounds:
Round1: ~20:00 - supply
Round2: ~20:30 - sp_delivery_te
Round3: ~21:00 - braundorf_b4
Final : ~21:30 - chose one of the other[3on3 cb maplist]+ettv maybe, we'll see
ALL THE TIMES ARE FLEXIBLE !
Rules:
-Everyone has to record their demos (and screen shots), and send them on request to your opponent. (cg_autoaction 7)
-CB/ESL/PBB are not allowed.
-Players with a red yawn younger then 12 months are not allowed to play.
-Players with a guid younger then 1 month are not allowed to play.
-Every member from each team has to idle at #cameltoe.cup @ Qnet. [1 atleast]
-No TBA players
-CB 3on3 Config
-Side is allowed
-Trickplants are not allowed (which means no men towers required)
-No shows must be reported 10 minutes after scheduled start time.
-No cheats
-Pm results to TOE
Admins:
soisy
cameltoe
Signup:
http://cameltoe.tourney.cc/
hf
GTV Broadcast :
http://www.gamestv.org/league/617-cameltoe-cup/

cup #1


-
nknn
-
qwerty

cup #2


-
darts-team
-
Oberschlesien

cup #3


-
minus-Gaming CRE
-
uSoldiers aego

cup #4


-
DECEPTION
-
exitium.et