•
2 Jun 2020, 03:14
•
News
Here we are ladies and gentlemen, well into our first matchweek of the
Nations Cup 2020
, with quite a lot of matches already being played out this weekend. We have had some good and exciting games to watch and some that were quite predicatable before the start, but that's what group games always give. Let me assure you that the best is yet to come and make sure you will tune into the next matchweek that's coming up!
Given the fact that the first matchweek is behind us, lets head back into the weekend and check out some of the games that were already played out and see which nations started off with a victory!
Group A
Group A standings
With one of the favorites for this Nations Cup
,
Netherlands
surely lived up to their demand and supply and brought home their first victory against
Portugal
.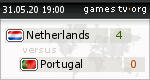 But the very same could be said for their Northern competitor in the ranks of
Finland
, who also secured first three points against
Portugal
.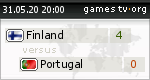 Third game in this group went down between
Czech Republic
and
Norway
where the Czech side showed more hunger for the first victory.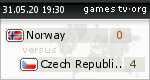 Group B
Group B standings
ERROR 404, no matches found, yikes.
Yeh, even in the year 2020, something like that can happen, due to some misfortune the group B was held back and without any games coming up, which is already in motion for the following matchweek.
All those eager to spectate their favorite nations heros, can already tune in this
Sunday, 07.06.20 21:00 CEST
to watch the game between
Poland
vs
Italy
. Poland are definitely one of the contenders for the
and we will see how strong their first match will be in this NC.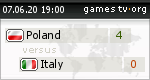 The remaining two teams
France
and
Iceland
have yet to arrange their game, so we will keep you posted on that!
Group C
Group C standings
Ah another group that's definitely aiming high in the playoffs, lets see how their first matchweek went through. The only game that actually happened in the first matchweek was between
Belgium
and
Sweden
. Having big powerhouse
mAus
in their lineup, Belgium definitely didn't want to dissapoint right of the start and they securely won the first game. Combining the ETTV spectators and the ones from
Merlinator's
stream, we had over
200 viewers
for this match!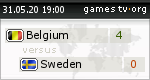 Group D
Group D standings
With this group, we have definitely seen a lot of exciting games and are yet to witness a deciding map between
Canada
vs
Chile
, where the teams split on
2:2
tie before some tehnical issues appeared. Stay tuned in to see when the deciding third map will be played.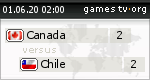 The games that already finished, gave us some good imput into the teams competing in this group and with the favorites for the first place in the group
USA
, delivering their first victory against
Brazil
.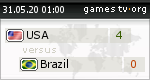 The same way
Canada
showed their strenght and also took home an important victory against
Brazil
.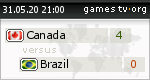 Second matchweek
As promised, heading into the second matchweek we already spiced some games up and will definitely have some great games to spec in the following week.
First one to come up is going to be one of the bigger clashes in all group games between
Netherlands
and
Finland
. The nations are battling it out for the first place in
Group A
, so that's a game you simply cant miss out. Game will take place at
Thursday, 04.06.20 21:00 CEST
, with
koop
providing his shoutcasting services to make it that much more enjoyable!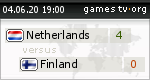 The rest of the games are scheduled to be played on
Sunday, 07.06.2020
, so you can select which game you wish to specatate below.
Group A

07.06.20 21:30 CEST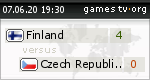 Group B

07.06.20 21:00 CEST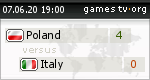 Group C

07.06.20 21:00 CEST
Group D

07.06.20 04:00 CEST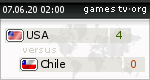 Playoffs
While the group games are in full motion, we are already looking towards those playoffs battles so lets publish them up and see what kind of games might potentionally await us there.
As i mentioned in other news, i will be hosting both playoffs for the grand winner of Nations Cup 2020 and additional playoffs for the places between 9 - 17th, which means even if you end 3rd, 4th or 5th in your group, you will still be enjoying more matches!
Nations Cup 2020 Playoffs
Nations Cup 2020 9-17th place playoffs
At the end, i am glad to see this NC going the way it is for the time being and hoping to see a lot of great games coming up. Special thanks to dedication of each nation participating, given the fact i know it's sometimes hard to get all players online or schedule the games on days that both nations can play. Thanks to all the casters as well with whom we are working very closely to give each game a possible shoutcasting touch along it, as well as
scoofi
and
Bobika
for providing me their logos for NC.