•
10 Oct 2020, 11:39
•
News
Watch the video and understand...
Let me tell you a story...
About a month ago, our #follow.valorant division ran a Valorant tournament, with the aim of having some
fun
games amongst ourselves with minor bragging rights at stake. It was a fantastic evening with some really fun and intense gaming, and everyone had a great time. With what has been going on in the community this past week or so, we have decided to try and run a similar tournament for the ET community.
Before anything else...
Please do not sign up to this tournament if you know you are likely to get mad whilst playing
- we are not your target market. If you do sometimes get mad and are willing to change that, feel free to sign up and have a fun time!
Key Info...
Please be aware that this will not be a standard tournament, and there are a few 'odd' rules put in place to try and help people to enjoy the game. The aim of this is to have fair, fun gameplay in every game, so try and roll with it rather than getting hung up on things. If you're not sure about a rule, ask me or
Francis and we can explain/help!
DATE:
Friday 16th October 2020 (16/10/20)
START TIMES:
Draft picking starts: 19:00 CET
Games Start: 20:00 CET
Games will probably last the evening until midnightish?
TOURNAMENT TYPE:
It is a 4 team draft tournament with chosen captains. Format will aim to be 6on6, but could be 4on4/5on5/7on7 if we have more or less signups. There will be two rounds. In the first round, each team will play three normalish games. The second round is a bonus round, __________
This tournament will be a draft. Before the draft, we at follow.et will have a look at who has signed up, pick the 4 best players to be 'captains' to keep things fair by avoiding them being drafted together. They will then have players assigned to their teams in a purely random and exciting way (See https://www.youtube.com/watch?v=M5NN6zAI1m4&list=PL_jRzNze71kJ4TWjFtTMHAlA6M4xPxk9g&ab_channel=JoeniSmO for how we did it last time). If the teams that are drafted are clearly unfair, we will change and move players around to make it fair. At all times what we are aiming for are fair games and a fun experience.
First round...
The first round will be a simple yet professional tournament, similar to stuff you have played before in ET. We do have some balancing rules and interesting map choices to make it a little different, but we didn't want to alienate people by having loads and loads of weird rules/silly stuff etc.
Each team will play 3 games of 2 maps per game.

The maps will be picked by elimination with the cointoss winner eliminating first. This will switch for the second map so the other team eliminate first.

There will be two map pools, Pool A and Pool B. The first map will be picked from Pool A, and the second map is picked from Pool B.

If it goes to a decider, the remaining (unplayed) maps from Pool A and B are put together with a cointoss to choose who eliminates first.

Points will work based on maps, so even if it's 3-1, the 1 the losing team got still counts.

If there is a first stage fullhold for an extended period, admins may intervene and add a rule such as 'pistols only for axis' to make it fairer. This is up to admins to do if they feel it will help gameplay to be fairer/more fun!

We thought really hard about how to best use the maps and how to make it interesting and fair. One notable thing is why supply and grush are not involved. We chose to do this because we know the 'metas' of those maps are so strong that it can make it difficult for less experienced players to break into them, and it will further the dominance of experienced players.
Pool A was chosen to be common maps that have a less dominant meta. Pool B was chosen to involve uncommon maps, but that most players will know to some extent. We wanted to choose some interesting and different maps (hence Pool B), and whilst there was an appetite in the follow.et discord to choose some obscure maps such as tounine, pirates and haemar, we chose to pick more known maps for now and then think about expanding to lesser known maps for future tournaments.
An example of how the elimination works: Blue team vs Red team. It is the first map, so the map will be picked from Pool A. Blue team win the first cointoss, so eliminate Adlernest. Red eliminate Radar. Then Blue choose between Bremen and Missile. Blue pick Missile to play and win 2-0. For the second map we use Pool B, and Red eliminate first because Blue did last time. Red eliminate Reactor, then Blue eliminate Karsiah, then Red pick tc_base to play. They win, leaving the score at 2-2. The maps that haven't been played (adlernest, radar, bremen, reactor, karsiah, erdenberg) are the map pool for the decider with a cointoss deciding who eliminates first.
Second round...
The second round is a fun round, and from a
follow.et professional vote sponsored by disco communication software, we chose...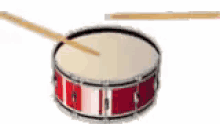 RIFLETENNIS!
We are yet to sort out formal rules for the rifletennis, but it will be played in the draft teams from the first round, and points will contribute towards your overall score. We will come up with some silly rules within this too.
If you wish to sign up...
Take a deep breath, collect your thoughts and buy some strong alcohol.

Message me on www.crossfire.nu or on discord ( niSmO#8027 )

I will add you onto the list which will be collected on here and on a professional Google Doc sponsored by Google

Be at www.twitch.tv/nnnismo on Friday at 19:00CET if you wish to see the draft picking, and if not, be ready to play at #follow.et discord at 20:00CET (I will send you a link to it when you sign up)

Feel the warmth in your heart as you become an honorary #follow.et member for one evening of your life.

Signups!
niSmO
Francis
parziiii
t4Mj
Enigma
Fantasy
hukk
hafer
SERENITY
hazz
insomnia
hvn
seeD
Aurora
Lazy
Eric
iNTER.
mAhla
Bobika
Gungy
Seareal
fishy