•
13 May 2012, 10:29
•
News
What happened to the
ESL Country Championship
? Nothing special - it is running! Yes, we know the coverage was not that good during the first matchweek but due to several admins who went inactive we had to restructure the admin team.
Right for the 2nd matchweek we are back! Let us have a slight view on the upcoming matches!
Matchweek 1
Everything went fine - at least from a
Finnish /
Dutch point of view who won their opening matches clearly with 4:0 each. Same counts for the guys representing
France,
Germany and
Estonia.
Group A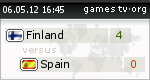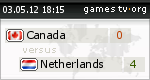 Group B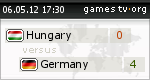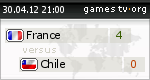 Group D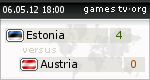 You are right, three matches from matchweek 1 are still missing. At the moment Team
Sweden have to struggle with
problems
but they will try hard to go on! . Regarding the other matches we have no further information yet but of course we will try hard that all matches are played soon!
Matchweek 2
You did not miss a lot due to the fact that no match was schedule for a date within the week but the action will go on at the weekend! We have collected some statements by the respective players: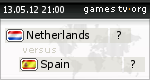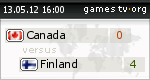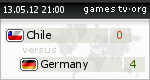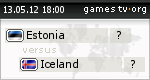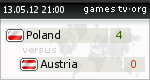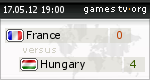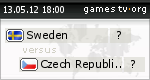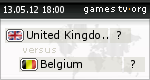 Statements
Netherlands vs Spain
saKen]We're all playing League of Legends most of the time which leaves little space for ET
practice, however I still think we should be able to take this match without too many
problems. I would spec either Gengis or RadifZ as they try to carry magico!
magico
Finland vs Canada
anim]We're pretty unconfident going into this match, our planned lineup hasn't really
panned out but we want to play out the cup and not forfeit. So we'll try our best to
make it a decent match.
squall]I have to say that we really aren't 3on3 team, we just play casuals 3on3 now and
then nothing too serious but looking at their lineup don't think they have much chance
against us, ofc depends of our lineup. I would say should be easy 4-0 for us
and player to spec would be olbaa iif he is playing, just sick player!
Chile vs Germany
casek]We're not performing that good like we used to, Since Wfd and SinosukE are playing
LoL 24/7, so they're not playing ET that often.
We expect a fair and close match since our opponent has more experience as a team.
Also we're used to play with high pings and thats make us unhitables in somehow. And
if we won it's going to be thanks of Wfd warpin skills.
no statement yet!
Iceland vs Estonia
Iceland]no statement yet!
Estonia
Poland vs Austria
lesti
Austria]no statement yet!
France vs Hungary
no statement yet!
kartez]We are not praccing much and we still make stupid mistake but I think we are also able
to do very well. Score will probably be close, 4/2 for any side.
Spec An7ho for agressive boy :)
Sweden vs Czech Republic
Green Clon]We expect it to be hard match, swedes are known for their exceptional aim and they
are also all experienced 3on3 players. Both maps are hard ones, one silly mistake
can lead into very fast time, yet fullholds are pretty possible aswell, so it is very hard
to predict any development of the match.
Winning team will be the one with better current shape.
sAvage
Belgium vs Great Britain
no statement yet!]text
buzzer
Related Links: