•
19 May 2012, 19:01
•
News
First some sad news: Team
Belgium dropped from the competition due to a lack of time during the exam period. This seems the best solution for all parties due to the fact that no single match was played till now. But there is also a good news in this group: Team
Sweden will go on after adding well known player tornis.
2nd Matchweek Review:
Austria vs Poland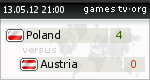 lesti
- Team Poland 3on3
I was quite certain about us winning this match. We didnt have any problems and the match went in our favor till the end, but i must say we weren't so confident about ice as we sometimes might screw things up. Anyway it was a friendly war which we dominated and we are looking forward to upcoming matches.
kALLI
- Team Austria
We knew it was about to be a nearly impossible match to win, the polaks got heavyaimers and "gas lan instead of wlan" (c) Scorch. However, I found it a bit nasty that they tried hard instead oftrying to just have a chilled and entertaining match. They were deffinitely the better team and I wish them good luck with the upcoming matches in this 3on3 NC!
Match Preview
Several matches have been wildcarded and at the moment there are just two matches going to take place for sure tomorrow:
saKen
- Team-Netherlands
Despite already being through to the playoffs we will give it our best as it's always nice to win the group, the match against Finland will be a nice chance to see what level we are at right now.
twidi
- Team Finland
Statement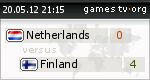 Kartez
- Team-France
Guess we will have to pracc and try our best to win goldrush and why not surprising them by a lucky win on frostbite if we play together for once. I expect 4/2 for any side because of frostbite.Player to watch: me hehe
s1lent
- Team Germany
Statement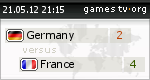 Related Links: