•
4 Dec 2007, 18:41
•
Tutorials
PC Hardware
Intel and nVidia
Tower
There are a lot of different n1 Gaming-Tower. I don't want to tell you which one is the best, I just want to show you some really good ones with a admissible price, too.
The most important thing is, if you want to use an "air-cooled-system", to have enough possibilities to install further fans in the case.
Another possibility is a "water-cooled-system" which is really good for overclocking because it cools down the hardware more effective.
At least its your choice which option you'll choose. But an "air-cooled-system" is effective enough for todays computer if you don't want to overclock your pc "extreme".
Big Tower ftw!
It is much better to have a "Big Tower" than only a "Midi Tower" not only because of easy intalling but also cause of more cirulation of air. You can also use bigger (better) FANs for your CPU and have still enough place for cables or sth. else.
FANs
The best adjustment is if you have 1 FAN at the front 1 or 2 at the back and maybe 1 in the side panel for intaking fresh air in your case. The 1 at the front should intake cool air, too.
The 2 at the back exhaust the air for good circulation of air. You can also install a FAN at the top (if possible) for blowing out air.
Aerocool[/b]]
Aerocool AeroEngine II – black



AeroEngine Plus – black

Antec[/b]]
Antec Nine Hundred Ultimate Gamer Case

Aplus[/b]]
Aplus CS-EL Diablo - black/titan



Aplus CS-Monolize Twin Fan



Aplus CS-Wind Tunnel – black

Cooler Master[/b]]
Cooler Master Stacker NV-830-KKN4-GP - nVidia Edition



Cooler Master Stacker CX-830RFM-01 - Red Flame Special Edition *



*this one is more show/money then neccessary

Gigabyte[/b]]
Gigabyte 3D Midi-Tower Aurora 570



Gigabyte 3D Full-Tower Mercury – black



Gigabyte 3D Midi-Tower Aurora 570 – black

NZXT[/b]]
NZXT Apollo Case - black



NZXT LeXa Midi-Tower - Blueline Edition



NZXT LeXa Midi-Tower Aluminium - Silverline Edition

Raidmax[/b]]
Raidmax Ninja Case 918W - black



Raidmax Sirius – black



Raidmax Xforce Midi-Tower - Black Knight

Thermaltake[/b]]
Thermaltake Soprano DX VE7000BWS - Black Metal Window



Thermaltake Tsunami VA3000BWA - Black Alu Window



Thermaltake Armor VA8003 BWS - Black Metal - 25cm FAN



Thermaltake Armor Junior VC3000BWS - Black Metal Window

Zalman[/b]]
Zalman Z-Machine GT-1000 Case - black



Zalman ZM-FC-ZE1 Fatal1ty Case

Motherboard
It would be recommenable using a motherboard with NVIDIA nForce 680i SLI chipset with 775 socket.
Some people will tell you that the NVIDIA nForce 650i SLI is better but it isn't!
The 680i SLI chipset supports the function to run 2 GFX-Cards @ real x16 speed.
(16 lanes per GFX-Card). The 650i SLI supports only 8 lanes for the second GFX.
So if you want to use SLI effective you should choose the NVIDIA nForce 680i SLI chipset.
This shipset is also excellent for overclocking and has a lot of other usefull features.
The choice isn't that big and motherboards are nearly the same. They are just from another brand but with the same functions.
Asus[/b]]
Asus Striker Extreme



Asus P5N32-E SLI

Abit[/b]]
Abit IN9 32X-MAX "Beast"

EVGA[/b]]
EVGA nForce 680i SLI

MSI[/b]]

MSI P6N

XFX[/b]]
XFX N680i SH

CPU
The heart of every PC is the CPU. So you should choose a new, powerfull Intel Core 2 Duo or Core 2 Quad Przessor. AMD isn't bad, but in this part i want to talk about an Intel and nVidia rig. So let AMD be ignored.
Core 2 Duo
If you want a powerfull and not to expensive CPU you should take a Core 2 Duo from Intel.
You should start at clock rate 2400 MHz and 1066 MHz bus clock. (you can overclock this CPU up to 3 GHz or more with the right cooling)
Core 2 Quad
Powerfull but expensive if you want to play games like Enemy Territory. Becasue Enemy Territory doesn't support multi prozessor, so it doesn't matter how many CPUs you have. So you need 4 cores with high clock rates (not @ Enemy Territory:Quake Wars).
Also here is a clock rate with 2400 MHz recommendable. With this CPU you can run many processes at the same time. So it's is really worth to buy one...four?! :P.
Intel® Core 2 Extreme QX
QX9650
Powerfull…sure…more the most powerfull CPU in WOLD!!!!!
4x3000MHz @ 2x 6144 kByte Level2 Cache wtf?!
Up to 4x4.0GHZ are possible with this kickass prozessor.
This PC shows you what crysis can look like. (btw. there is NO PC in the whole world (private) to play crysis @ highest settings right now)
The release isn't clear. Maybe this year or next...
DDR2-RAM
There are a lot of different kinds of memory.
If you want to build a gaming PC you should start at 800MHz PC2 6400.
The most of these RAMs have great overclocking possibilities.
You can also buy >1000MHz memory but i wouldn't advise you to do that.
The Timing should be CL 4 4-4-12* for better performance. There are also RAMs wit CL 5 5-5-5-15* timings but they aren't as fast as the CL 4* RAMs.
It's also usefull to take 2 same memories instead of one big because they can work together in SLI mode, too. (2/4x2048MB, 2x4098MB)
-----------------------------------------------------------
*Differents between CL4 and CL5
DDR2-800 CL4-4-4-12
10 ns - 10 ns - 10 ns - 30 ns
DDR2-800 CL5-5-5-15
12,5 ns - 12,5 ns - 12,5 ns - 37,5 ns
-----------------------------------------------------------
Corsair[/b]]
Corsair XMS2 DHX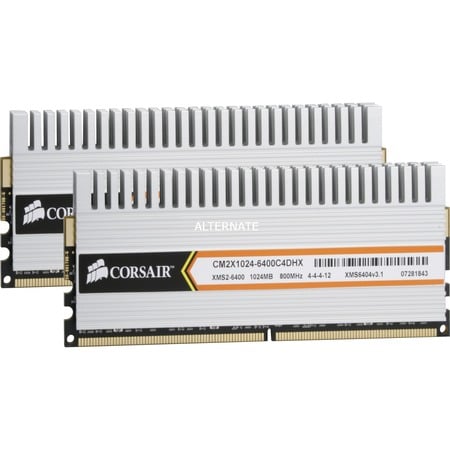 Corsair XMS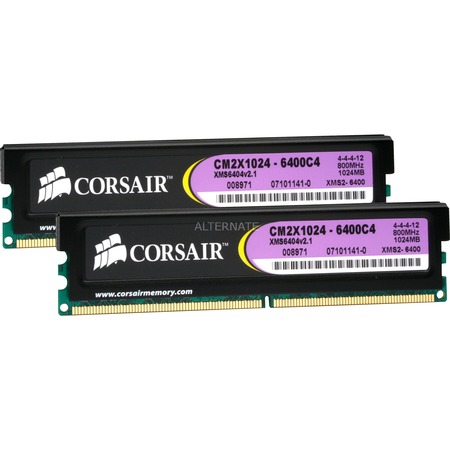 GeIL[/b]]
GeIL DIMM 2 GB DDR2-800 Kit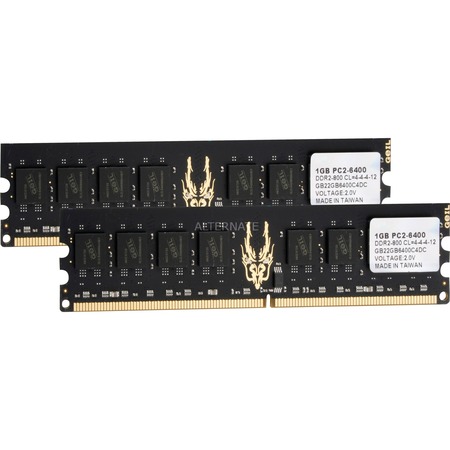 Kingston[/b]]
Kingston HyperX DIMM 2 GB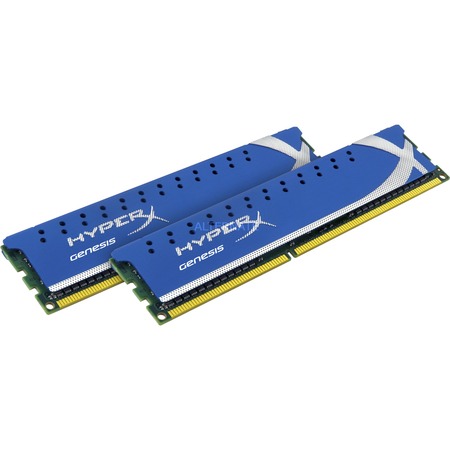 OCZ[/b]]
OCZ DIMM 2 GB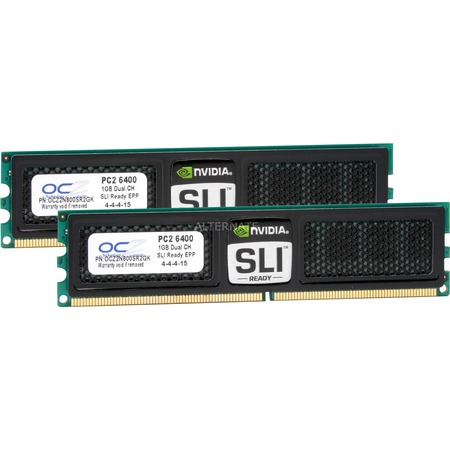 OCZ DIMM 2 GB

GFX-Card
OK lets go to the most discussed part in PC-scene – the graphics card.
Cause we are talking about Intel and nVidia there is now way to don't to talk about nVidia's GeForce 8800 Series.
Surely one of the best GFX on market. But there are many differents. If you want to buy a GeForce 8800, you should look for their clock rate (Chip: max. 684 MHz*, Memory: 2322 MHz*)**. There are also differents between the memory. If you can afford it, you should buy the 768 MB version. This is really future proof particularly when you buy 2 cards and use them in SLI mode. If you say a GeForce 8600 is enough for your pretensions, it would be a good choice, too. But i would advise you to buy a 8800 GTX because of the much better performance. (Maybe just the 340 MB verison (8800GTS))
*there can be higher ones on the market to.
**e.g. superclocked / ultra versions