sock
Chris
Lives in England
16 years and 12 months
Profile hits: 1424
Follows
Does not follow anyone.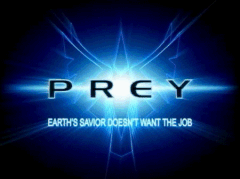 Although this strictly has nothing to do with RTCW or COD, crossfire is now "A Gaming Community", so that shouldn't matter.
Prey has been touted as the next big thing in multiplayer deathmatch gaming in certain circles, it's revolutionary new gravity switching, strange weapons systems, and beautiful graphics mean that it could not only appeal to sponsors, but to gamers alike.
I'm not very comfortable around women; they make me nervous, on edge. They cause my mind to freeze and my mouth to become motionless. I'm sure this is a reaction many of you share. After I posted my pimp journal, I began to research the techniques and theories that powered the interaction I saw on the video.